Excavation Services in Rockingham and Mandurah
Our knowhow, customer-centric approach, and comprehensive nature of our service ensure that we are second to none when it comes to providing customized excavation services. In fact, we are famous for providing effective, secure, and tailored service that specifically meets your demands. All of this and more while still being reasonably priced. When you invest money in us you can expect or team to provide you with comprehensive excavation services using cutting-edge technology, products, equipment, and processes.
Appropriate For All Projects
Whether you need help in dredging, excavating, scooping soil, trenching, and performing other auxiliary excavation services, Swell Irrigation is an excellent excavation service provider and totally equipped to handle it all.
You may want to build a pool in your backyard, or even get dirt removed from your garden or yard, we are more than qualified to provide you with a solution that will exceed your expectations. Connect with us to know more about our excavation services for your upcoming project, be it some landscaping, or updating your drainage system.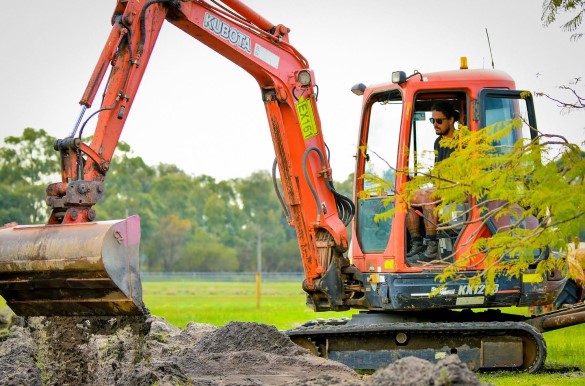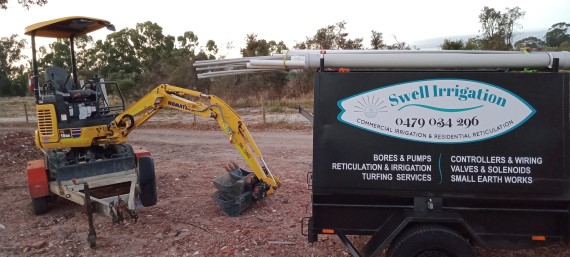 Why Choose Us?
Whether it's for a new project or a little, urgent repair, as an experienced excavation service provider you can always depend on us. We are just a call away. Based in Secret Harbour, we are available for any landscaping, drainage and plumbing emergency in the Rockingham and Mandurah region. We have a well-equipped vehicle that we travel with. This means that we can complete the task quickly and effectively without having to go back for any tools. We provide a free quote on all new installations and excavation services.
Smooth Service
We provide bulk excavation services, which entail moving or removing enormous amounts of soil or rock from one place to another. We also oversee intricate excavations for things like footings and foundations for buildings. Our machinery is entirely compact with zero swing, which means that none of our machines have a massive counterweight overhanging at the rear, allowing them to fit in small, confined places. We specialise in excavating sites with limited access or constrained surroundings.
Get in Touch
We Take Care of Everything
Whatever form of excavation service you require, we are always on hand with the greatest tools and sufficient knowledge to produce only the best results. In essence, we provide all your excavating needs under one roof, and we do so at a price that won't break the bank. And we are open and honest!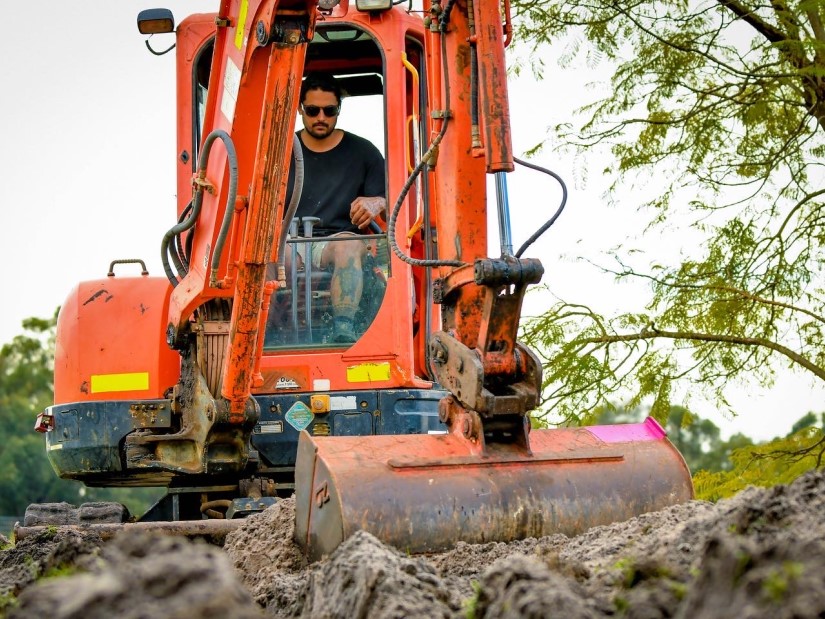 Get In Touch Today
Wet hire options for our excavators are available, and all required attachments will be provided by knowledgeable operators. For your protection, the majority of our machines have emergency stop buttons and reverse cameras. In order for the operator to keep working in adverse conditions, they also have air-conditioned cabs. we can provide quotes on both large-scale and intricate excavations based on a per cubic metre fee, a per-tonne rate, or as a lump sum pricing so that you are aware of all the costs and can stay within your budget,
FAQ's
Frequently Ask Questions
1.

Is Louis from Swell a licensed and insured excavator operator?

Yes fully licensed and insured with thousands of hours experience on various excavation tasks from trenching, bulk works to loading trucks and moxies.
2.

What size excavators has Louis from Swell used previously?

As little as 1ton mini diggers all the way to 32ton hitachi excavators and all in between. Louis' favourite Excavator was a long reach excavator removing sludge and debri from Karrinyup waters resort lake.
Quality Services is what we do!
Interested in any of our services? Contact us to make an appointment and get started!
Copyright © 2022 Swell Irrigation. All Rights Reserved