Commercial Irrigation Systems Rockingham and Mandurah
Swell Irrigation specialises in commercial irrigation in Rockingham, Mandurah and nearby areas like: Golden Bay, Baldivus, Kwinana, Shoalwater, Port Kennedy, and Karnup. We are fully equipped for any size commercial irrigation project. We have experience with a wide range of projects, including tree farms, nurseries, subdivisions and developments, parks and public open spaces, sporting fields, and hobby farms.
We provide design and consultation for commercial irrigation services and commercial irrigation system installation and maintenance. In addition, we can install pressurised mainlines in both PVC and poly and provide fusion welding services.
Why Swell Irrigation is the Go-To Choice for Commercial Irrigation
Swell Irrigation stands out in the realm of commercial irrigation owing to our commitment to quality, efficiency, and customer satisfaction. We understand the nuances of commercial landscapes, and our solutions are tailored to cater to their expansive and varied needs. Our team employs cutting-edge technology, innovative design approaches, and ensures seamless installation, making us the preferred choice for businesses aiming for sustainable and effective watering solutions.
Advantages of Commercial Irrigation Systems
Commercial irrigation systems offer businesses a myriad of benefits. They provide consistent and adequate water supply, ensuring green spaces remain lush and inviting. Automated systems reduce manual intervention, allowing businesses to focus on their core operations. Moreover, these systems lead to significant water savings, making them an eco-friendly choice. Properly irrigated landscapes can enhance the property's aesthetics, elevate brand image, and offer a pleasant environment for both employees and visitors.
Smart Commercial Irrigation Solutions
There are numerous irrigation controllers available on the market. Designating the system around the most efficient and dependable wiring configuration for your specific needs is critical. Water smart controllers with app compatibility and wifi capabilities can be an excellent choice for commercial irrigation system design. Intelligent systems with sensors can notify you of broken sprinklers or burst pipes and high or low-pressure warnings. Choosing a suitable controller for your system is critical to getting the most out of your investment.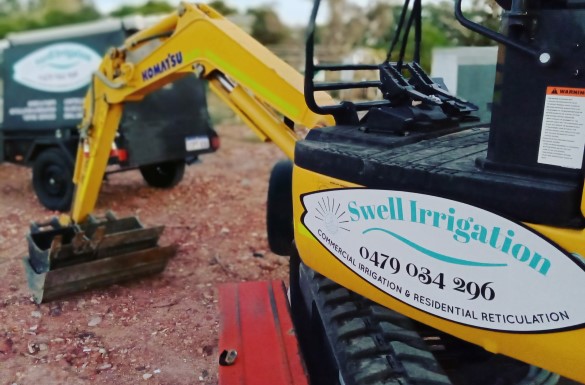 Importance of Commercial Irrigation in Rockingham
Commercial irrigation is essential for any company that relies on plants or crops. Your plants can quickly become dried out or damaged if you do not have dependable and long-lasting commercial irrigation systems. That is why it is critical to invest in high-quality products and materials when it comes to commercial irrigation.
Precise Commercial Irrigation System Installation
When installing a commercial irrigation system, it is critical to use only commercial-grade materials that meet or exceed commercial standards. This includes only using commercial-grade valves and solenoids that are appropriately sized for the system's water requirements. Furthermore, all valves and solenoids must be properly installed and secured with lockable valve boxes. Following these simple guidelines ensures that your commercial irrigation system will run smoothly for many years.
Get in Touch
High-Quality Sprinkler Parts that Ensure Durability
There are a few things to consider when purchasing sprinklers for commercial irrigation systems. First, make sure that you select the appropriate sprinkler for the job. This includes ensuring it complies with all council or water authority standards and requirements. Second, ensure your sprinkler is appropriately sized for your irrigating area. This will aid in the effectiveness and efficiency of your commercial irrigation system design. Finally, when selecting a commercial sprinkler, consider your area's climate and weather conditions. This will assist you in ensuring that your system can withstand any extreme weather conditions that may arise.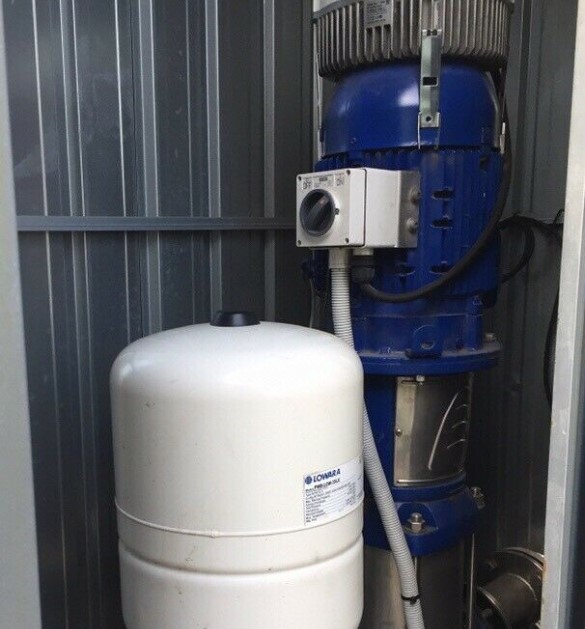 FAQ's
Frequently Ask Questions
1.

What experience does Louis from swell irrigation have in commercial irrigation?

Both design and installation experience with large projects such as subdivision development, parks and public open spaces, warehouses and shopping centers.
2.

What is the largest commercial job Louis has been involved with?

4 year on site project in hazelmere doing a large industrial development installing approximately 65 thousand lineal meters of pipe work both mains and lateral.
Quality Services is what we do!
Interested in any of our services? Contact us to make an appointment and get started!
Copyright © 2022 Swell Irrigation. All Rights Reserved