Reliable Water Supply With Bore Pumps in Rockingham and Mandurah
Swell Irrigation has worked alongside Oasis Bore, a local Port Kennedy company drilling and installing new bore pumps in Rockingham. For bore installation in Mandurah Swell Irrigation is highly experienced in submersible and centrifugal pump-style bores. We prioritise providing a professional service with a quick turnaround to lessen the impact of being without a reliable water supply. Most parts and equipment are carried onboard to ensure that the job is completed efficiently and promptly for the client.
Efficient Water Bore Pump Solutions for All Applications
Water bore pumps are pivotal in harnessing subterranean water reserves, making them invaluable for various applications, from agricultural irrigation to residential supply. At Swell Irrigation, our diverse range of bore pump solutions is engineered to cater to these distinct needs. Whether it's a sprawling farm or a suburban backyard, our efficient systems guarantee a steady water flow, ensuring you harness the earth's resources optimally.
Choosing the Right Bore Pump for Your Water Bore Services: Factors to Consider
Selecting the appropriate bore pump for your specific requirements is crucial for its longevity and efficiency. Factors like the depth of the water table, the volume of water required, the intended application, and energy source should guide your choice. At Swell Irrigation, we assist clients in understanding these variables, ensuring that the selected pump seamlessly aligns with the unique characteristics of their water bore service needs.
Trusted Bore Pump Experts: Experience and Expertise You Can Rely On
When it comes to bore pumps, having seasoned experts at your side makes all the difference. With years of dedicated experience in the field, Swell Irrigation's team stands as a beacon of trust and expertise. Our profound understanding of regional water table dynamics, combined with our commitment to employing cutting-edge bore pump technologies, makes us the go-to experts, ensuring your investment yields maximum returns.
Bore Pumps Are The New-Age Water Systems
Bore pumps in Rockingham are quickly becoming an ideal and must-have addition for in any property for drawing water from underground for regular use. Without the bore pumps, everyone's water bills sky rocket. In addition to knowing all of the details about bore pumps, it is recommended that you seek professional advice before selecting the pump for your needs. We guide you through the process with  honest reliable advice to help you choose a suitable system  from start to finish.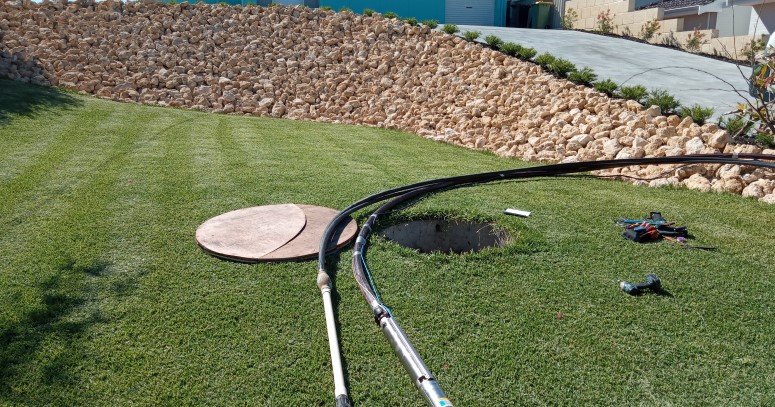 Upgrade Your Water System
Your water pump system could low on pressure, or your needs may have changed. Your water pump system's efficiency and dependability can be improved with an upgrade. Newer pumps are also more efficient than older models, saving you money on energy consumption. No matter how big or small your property is, we make sure to install pumps that make watering hassle-free.
Get in Touch
Bore Pumps Applications
Bore pumps in Mandurah are used for a variety of purposes. They are commonly used for watering lawns and gardens, providing water for micro-irrigation, providing water for agricultural fields, and providing water to various rural areas.
Investing in a Bore Pump
It makes financial sense to purchase a bore. A bore increases the value of your home and allows you to water your garden one additional day per week. This will be a hit with your plants during the Rockingham summer. 
Garden bores and their irrigation systems must be maintained to function efficiently and effectively over time. Whether your garden bore is old or new, regular maintenance will help you detect signs of scaling, corrosion, damage, and leaks, reducing system performance and increasing pump running costs.
Invest in Bore Pumps Today!
Older sphere bores in Rockingham can be 40mm, 50mm, or 80mm in diameter with a check valve down the bottom while newly made bore wells are 100mm PVC bore casing. Rockingham has one of the best water tables in Perth, making bore ownership affordable. Because of the sandy limestone ground, the water is clean, shallow, and easy to access from Safety Bay to Singleton.
Bores can last a lifetime if properly installed, and if your garden is more significant than 100 square meters, it will pay for itself in less than two years. What a fantastic investment in keeping your lawn and garden thriving rather than just surviving. So what are you waiting for? Contact Swell Irrigation today!
FAQ's
Frequently Ask Questions
1.

How good is the bore water quality in Rockingham and does it stain?

Rockingham has some of the best aquifers in the Perth Region due to the layers of sand and limestone underground. It's very clean with no or very little iron and salt content. This reduces the staining on driveways and fences from sprinkler overspray.
2.

What type of bore pumps can you use in Rockingham and Mandurah?

Due to the shallow aquifers in Rockingham, most existing bores will have a centrifugal above ground pump generally located in a pit with a lid. New bores in Mandurah and Rockingham generally have submersible bore pumps for easy installation and maintenance. Both pump types are very reliable.
Quality Services is what we do!
Interested in any of our services? Contact us to make an appointment and get started!
Copyright © 2022 Swell Irrigation. All Rights Reserved