Your Trusted Water Bore Drilling Specialists from Rockingham to Mandurah
Dedicated Water Bore Drilling Team
Pump Installation & Repairs

Water Bore Drilling & Air Development

Fault Finding & Diagnostics

Reticulation Mains to Bore Conversions

Motor Burnout Assessments & Insurance Claims
Quality Water Bore Drilling Solutions, Serving Rockingham to Mandurah
With our unique tractor drill rig, designed for tight access and restricted areas. We are the  go to for getting the job without causing too much damage to an existing property. Unlike large drill rigs such as truck rigs, we wont cause any damage to driveways, lawn and landscaping.
We are proud to be the most dependable provider of water bore drilling services from Rockingham to Mandurah and the South West. Our commitment is to provide you with a seamless and stress-free experience.
Having set high benchmarks in borehole drilling services, Swell Irrigation prides itself on delivering first-rate solutions. Our expertise is backed by a highly experienced team of tradesman, ranging from licensed drillers to qualified pump fitters.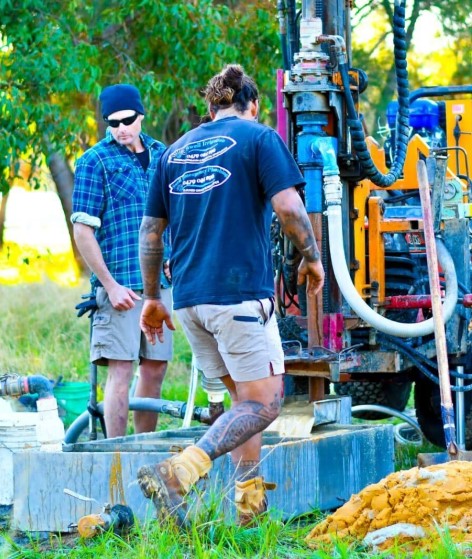 Our Comprehensive Services
Quality Water Bore Drilling
Our experienced team make sourcing water from the ground a simple project. Whether you're planning to irrigate your greens, or ensure a steady water supply for your home or business, we're well equipped to drill the perfect borehole to meet your needs. With our ready-to-go team and advanced equipment, we deliver quality service, even in urgent situations.
Prompt Borehole Maintenance and Repairs
Over time, the slotted pipe work which is called "the casing" of the water well, can get a build up of iron, calcium or debris. This can affect water quality and adequate water flow. We can provide an air development service to clear out debris from water wells and restore your bore hole to its prime condition.Our experienced team are always at the ready to fault find, diagnose and repair any problems that may arise with your water bore.
Client Testimonials
Thank you to Louis and his team for prompt, polite and efficient service. I'm very happy with the job done replacing the bore. Highly recommend Swell Irrigation.

Louis was very professional, he was easy to deal with and provided us with a solution to the bore issue we had. He is very reliable and his charge for the work completed was very reasonable, I would use Louis again and recommend him to others.
Pump Solutions & Water Bore Drilling
Before you can choose the size of your pump, you have to determine whether your waterwell can produce enough water to maintain the flow rate. Otherwise you risk the water well running dry. This can cause your bore pump to burn out. It is very important not to over size your pump compared to the flow rate your bore hole can produce. Swell Irrigation provides pump installation and repair services to residential and commercial properties.
We offer Water bore drilling and water bore pump installations to rural properties across Western Australia. From irrigation to livestock water trough's, we can provide a solution to your water needs.
We are your bore repairs specialists on both centrifugal and submersible bore pumps. We carry a wide range of parts and pumps on board our fully equipped vehicle to ensure we can repair your water bore promptly.
We are your one-stop contractor to get the job done from start to finish for drilling and maintenance services.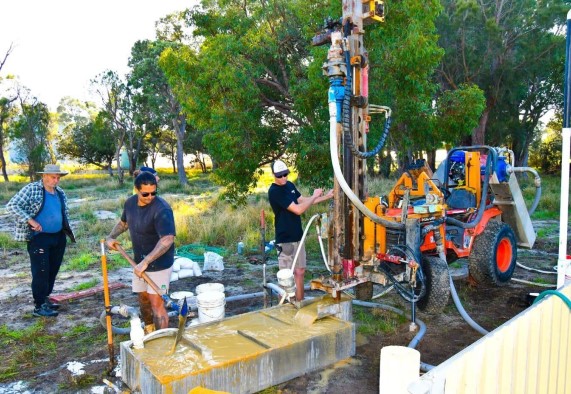 What Makes Swell Irrigation the Best Choice?
Fully insured

Licensed

Bore Drilling Assistance

Fully equipped

Locally Owned and Operated

Comprehensively Stocked Service Vehicles
Get in Touch
What Makes Swell Stand Out From The Rest?

Swell Irrigation is always up for a challenge, no matter the situation, there's always a solution
FAQ's
Frequently Ask Questions
1.

What is water bore drilling?

Water bore drilling is the process of creating a hole or well in the ground to access underground water sources. It involves using specialized equipment to drill through soil, rocks, and other layers to reach the water-bearing formations below the surface.
2.

Why would someone need water bore drilling?

Water bore drilling is typically required in areas where there is a scarcity of surface water or where the quality of surface water is inadequate. It provides a reliable and sustainable source of water for various purposes, such as drinking water, irrigation, industrial use, and livestock watering.
3.

What equipment is used for water bore drilling?

The equipment used for water bore drilling varies depending on the depth and geological conditions of the site. Common equipment includes drilling rigs, drill bits, drilling mud (a fluid used to cool and lubricate the drill bit), casing pipes, and pumps for extracting water.
4.

How deep do water bore wells need to be drilled?

The depth of water bore wells depends on several factors, including the location, geology, and water requirements. Wells can range from a few meters to several hundred meters deep. It is essential to drill deep enough to reach the water-bearing aquifers or rock layers that hold the water.
Quality Services is what we do!
Interested in any of our services? Contact us to make an appointment and get started!
Copyright © 2022 Swell Irrigation. All Rights Reserved