Residential Reticulation Services
Customised Residential Reticulation Services
An efficient and dependable reticulation system is critical to the long-term preservation of your lush gardens. Swell Irrigation specialises in all aspects of residential reticulation services in Rockingham, Mandurah and area of Golden Bay, Baldivus, Kwinana, Shoalwater, Port Kennedy and Karnup. We are experts in general maintenance and emergency repairs such as burst pipes and broken sprinklers. Our experts at Swell Irrigation will personalise a design for your property's specific needs.
The Importance of Customized Residential Reticulation Services
Every home has its unique landscape layout, plants, and watering needs. Customized residential reticulation services are crucial in ensuring that these specific requirements are met. Swell Irrigation understands that a one-size-fits-all approach doesn't work. Tailored reticulation services ensure efficient water distribution, minimize wastage, and cater to the diverse needs of plants, leading to healthier lawns and gardens that enhance the aesthetic appeal of your residence.
Expert Consultation: Crafting an Effective Reticulation Plan for Your Landscape
The foundation of a successful reticulation system lies in meticulous planning. Swell Irrigation's expert consultation dives deep into understanding your landscape's peculiarities and your vision. Evaluating factors such as soil type, plant preferences, and water sources, we craft a reticulation blueprint that promises optimal performance. With our expertise guiding the way, you can be assured of a system that caters to every corner of your landscape, ensuring lush greenery year-round.
Top-notch Residential Reticulation Services in Mandurah
We can complete the job quickly and professionally because we use the most recent reticulation technology, products, tools, and equipment. We are responsible for operating and installing reticulation systems in residential properties without error.
Our team will develop a custom system for you, selecting the best sprinklers, sprays, and drip systems to ensure adequate automatic irrigation with proper water distribution and minimal waste. Your reticulation system will be built with high-quality, long-lasting materials, providing cost-effective, dependable function and maximum efficiency for generations to come.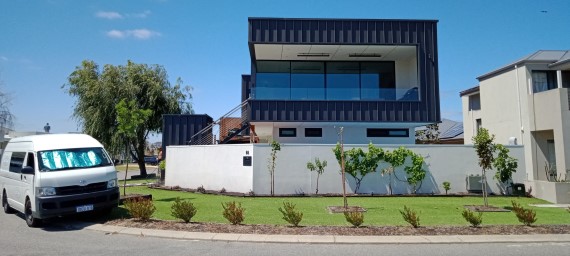 Importance of Residential Reticulation System
When you manually water your backyard or garden, external factors like runoff, wind, and evaporation can end up wasting up to 50% of the water. On the other hand, a residential reticulation system offers many advantages that reduce waste and costs.
Our Expertise in Solenoids
Have you noticed that solenoids do not turn on or off when they should? Swell Irrigation excels in wire tracing and solenoid placement. If there is no power at the solenoids, we can trace and detect wiring breaks without digging up the yard. We have the most advanced technology to find that lost solenoid that no one has ever seen or found.
Swell Irrigation is the leading residential reticulation service provider in Rockingham and Mandurah. We are here for your home, whether for fault detection or problem-solving with solenoids and wiring issues.
Get in Touch
FAQ's
Frequently Ask Questions
1.

What's the best sprinkler for residential reticulation systems?

Toro 4 inch pop ups have a LP spring which is ideal for reticulation systems that run off mains pressure.
2.

How to space sprinklers?

All sprinklers should be spaced head to head and in diamond pattern for optimal coverage.
Quality Services is what we do!
Interested in any of our services? Contact us to make an appointment and get started!
Copyright © 2022 Swell Irrigation. All Rights Reserved