Rockingham
Rockingham is one of Perth's best suburbs and is well known for its pristine beaches and good surf. Stretching from Point Peron to Penguin Island and all the way down to Long Point; there are more beaches than people. Rockingham is also well known for its beautiful homes, from ocean view homes in Shoalwater to golf side mansions in Secret Harbour. You're sure to find beach side family homes in between. Rockingham is one of the most laid back coastal lifestyle regions in Perth and you could almost swear you're down south.
Swell Irrigation and Emergency Plumbing is proudly based in Secret Harbour, we know where the name comes from because it's a bloody hidden secret!!
Servicing All Rockingham Suburbs
Whether it's a new home retic install in Baldivis or Golden bay to existing home reticulation repair in Port Kennedy and Warnbro we have you covered. Rockingham has the best quality bore water in Perth. Clean and shallow which makes having a bore pump very economical in suburbs like Waikiki, Shoalwater and all the way down to Singleton.
Serving the rural areas like Karnup and Baldivis, you're sure to find us floating around.
We can do urgent bore pump and reticulation repairs to surrounding regions like Oldbury, Kwinana and all the way to Byford.
So whether you're in need of emergency plumbing services in Secret Harbour or urgent reticulation repairs in Cooloongup, don't hesitate to give us a call!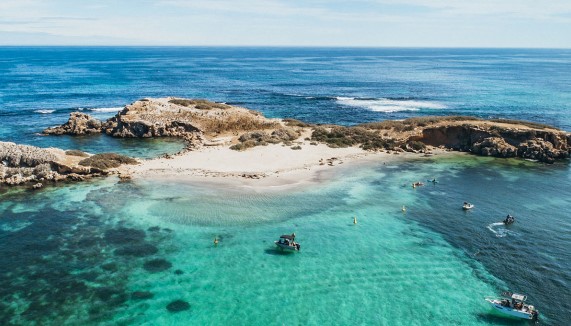 Main Suburbs We Cover And All In Between
Shoalwater

Waikiki

Port Kennedy

Secret Harbour

Baldivis

Singleton

Kwinana
Why Choose Local Trade Services?
Dealing with trades from another region can be painful, you're most likely getting stung extra for travel costs and good luck trying to get them back if something is not right with the job. When you deal with a local business such as Swell Irrigation and Emergency Plumbing Services you get to know the true local, with great customer service and honest reliable services, Louis has a smile on his face that goes a long way. Swell also supports other local businesses such as SUPA SOILS, AG BUFFALO and local contractors such as OASIS bore drilling which benefits the customer. Having good relationships with other trades gets the job done promptly and efficiently while maintaining a high quality standard on the job for the customers.
So get to know your local and give Louis a call to get the job done properly!
Get in Touch
FAQ's
Frequently Ask Questions
1.

Do we service the surrounding areas of Rockingham?

Yes we service surrounding areas such as Byford, Serpentine all the way to Pinjarra.
2.

Do we charge extra for traveling?

No, we charge a standard rate regardless where we work.
3.

Do we do jobs NOR or close to the city?

Rarely as we focus on servicing and prioritising Rockingham and Mandurah region and surrounding rural regions.
Quality Services is what we do!
Interested in any of our services? Contact us to make an appointment and get started!
Copyright © 2022 Swell Irrigation. All Rights Reserved