Emergency Plumbing Services
Emergency Plumbers in Rockingham and Mandurah
Residential & Commercial Plumbing Experts
Licensed and Insured

Fully equipped 

On call Plumber

Same Day Emergency Services

Local Ownership and Operation

Fully stocked van
Professional Plumbing Services From Rockingham To Mandurah
Do you need help sorting a plumbing issue that just won't go away, and have no idea how to solve it? Well, you no longer need to be concerned about any plumbing troubles because we've got your back! 
Swell Emergency plumbing is the most reliable emergency plumbing service in Rockingham and Mandurah. You, as a valued customer, are entitled to stress-free service. If you already have a plumbing problem, having to deal with an unreliable plumber is the last thing you need.
Swell Irrigation and plumbing is the local region's finest emergency plumbing service, providing top-notch solutions from Rockingham to Mandurah backed by years of experience.
Finding the Best Provider for Emergency Plumbing Services
When plumbing emergencies strike, finding a reliable provider quickly becomes crucial. It's essential to choose a service that is responsive, available around the clock, and backed by positive client testimonials. The right provider should be equipped with the necessary tools and expertise to address a wide range of plumbing issues. Additionally, transparent pricing and clear communication can differentiate a trustworthy provider from the rest.
Qualified and Licensed Emergency Plumber
A qualified and Licensed emergency plumber guarantees not just a solution to your immediate issue, but also the peace of mind that the job is done right. Certification attests to the plumber's training, knowledge, and adherence to industry standards. At Swell Irrigation, our emergency plumbers not only possess the requisite certifications but also bring along a wealth of experience, ensuring swift and effective solutions to any plumbing crisis.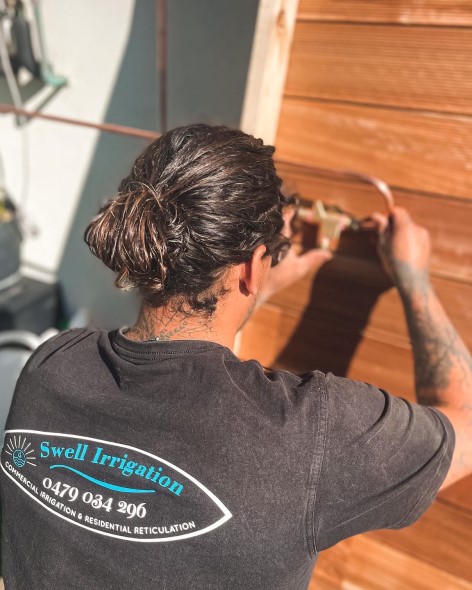 In-Depth Services
1. Blocked Drains
Blocked drains can be a stressful situation especially if the toilet won't flush or sewage is overflowing. We can also sort those slow draining sinks, basins and showers.
No need to waste money on harmful drain chemicals that don't work, or plungers that just make the situation worse. With our fully equipped setup, carrying several drain machines, high pressure jetter, and trap cleaning rods, we can solve any type of blocked drain. We offer after hour services for those urgent situations to get you out of trouble.
2. Burst Pipes
Internal burst pipes can flood homes and buildings within minutes, and the majority of the time, it happens at the most inconvenient time. Either late at night or when away on holiday, we have you covered with on-call emergency plumbing services from Rockingham to Mandurah and surrounding areas of Golden Bay, Baldivus, Kwinana, Shoalwater, Port Kennedy and Karnup areas.
External burst pipes can be tricky to locate as it may be a slight burst or buried deep. Fully equipped to locate and repair burst pipes promptly and professionally. 
Most common burst pipes are flexi hoses inside properties, have them replaced and inspected regularly by a licensed plumber. Swell emergency plumbing can do insurance work and lodge leak allowance forms if required, don't hesitate to give us a call.
Here's What Our Clients Believe About Our Services:
Excellent; very neat and organized in their approach. Without making a big deal out of it, Swell swiftly and effectively fixed a number of problems. Excellent value and top-notch performance. Also, a quick reaction time when called for Strongly recommended!

Our experience with Swell Irrigation Plumbing in Rockingham has been nothing short of excellent. Recently, we encountered a problem with leaky pipes. They were accommodating to our schedule needs, quick to respond, polite, and affordable. Hence, they have become our go-to services for any plumbing issues.
Leaking Tap Repairs
Dripping taps and hard to turn taps can be repaired by servicing the spindle and seat and replacing all necessary washers, or in those emergency situations where the taps won't turn off and the place is flooding, GIVE US A CALL!
We can repair or replace external taps such as garden taps and hot water unit valves.
Leaking taps can waste a lot of water and run up the water bill, save money and the environment by giving us a call.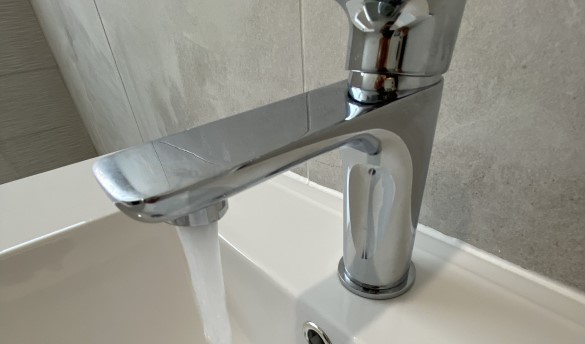 Leaking Toilets
Leaking toilets can rack up the water bill pretty quickly as it's very deceiving how much water is getting wasted, nothing worse than hearing your toilet hissing at night.
We can repair or replace faulty toilet cistern and pans, fully stocked with parts and material onboard to get the job done.
Get in Touch
What Makes Swell Stand Out From The Rest?
Our Promise
We, at Swell Irrigation, always strive towards helping you get back to your regular life at the earliest. Just because we need to get things done quickly doesn't imply we'll skimp on quality. As we never take shortcuts that could compromise the quality of our service, you can rest easy knowing that you won't have to worry about any recurring plumbing issues.
If you decide to use our On-Call Plumbing Services, you ought to feel confident that you've made the best possible decision because we're experts who put our clients' needs first.
FAQ's
Frequently Ask Questions
1.

What is considered emergency plumbing?

Burst pipes and blocked drains are very serious issues which can lead to property damage if not attended urgently, leaking taps or leaking toilets are considered emergency plumbing too as it can waste a lot of precious water and run up water bills.
2.

What if I think its an emergency?

If you think its a plumbing emergency don't hesitate to give us a call regardless of the situation, if you think its urgent, so does Swell Emergency Plumbing.
Quality Services is what we do!
Interested in any of our services? Contact us to make an appointment and get started!
Copyright © 2022 Swell Irrigation. All Rights Reserved