Welcome To - Swell Irrigation
Specialising in all aspects of irrigation both residential and commercial, no job too big or too small.
Reticulation Specialists
Reticulation installation, maintenance and urgent repairs at an affordable rate while only using quality parts and material.
On-Call Plumber
Blocked drains to burst pipes, we have you covered in an emergency plumbing situation with a fully equipped van.
Swell irrigation Specialise in all aspects of Irrigation Rockingham to Mandurah. Both installation and maintenance on Residential, Rural and commercial projects. Swell Irrigation takes pride in Quality work and only uses Parts that are approved by Australian standard.

We are the local irrigation and bore pump specialist that can provide solutions for your irrigation and reticulation system. Whether it's a minor urgent repair or a new project, Solutions are just a phone call away. Based in Secret Harbour and focusing on servicing the Rockingham and Mandurah region, we are never too far away to get the job done. With a well equipped setup and a fully stocked van, we can get the job done efficiently and promptly. Carrying the latest tools and technology to locate solenoids and trace wiring, no problem is too difficult.
REASONS TO CHOOSE US :
Free quote for new installations
Quality parts and material
5 STAR customer satisfaction

Fully equipped vehicle
Servicing all of Rockingham and Mandurah
Our Story
Hi my name is Louis, I am the owner and operator of Swell Irrigation. I've been working in the Irrigation and Plumbing Industry since 2009. I did my plumbing apprenticeship with a small plumbing company doing mostly maintenance and blocked drains. I qualified at 18 years old and moved on to Commercial and Civil Plumbing. I ended up taking on a role of being in charge of the Irrigation Department at one of the largest construction companies in Perth. I was in charge of the designing, installation and maintenance of the Irrigation Department and had a great crew of maintenance technicians, installation crew and machine operators. My first project was a large industrial subdivision in Hazelmere that took about 4 years and then a shopping centre in Joondalup. With all that experience I gained I started working on the side doing my own rural projects. I got too busy and had to leave the construction company and started Swell Irrigation. I was mainly planning on doing Rural projects but I fell in love with residential reticulation and bores industry because i get to meet lots of people. I enjoy having a chat with customers and solving their problems whether it's Plumbing or Irrigation. I can happily say i'm one of those people who actually really enjoy their job.
Customer Reviews
"Louise Everingham"
Louis has been incredibly helpful to me, and all the work he has completed for me has been of top quality. Louis is very knowledgeable but also a pleasure to deal with it. To me, the customer experience is just as important as the professional/sales side. Hands down, this is Louis and I would recommend him to anyone.
"Ryan Taylor"
Louis was brilliant, was on time, professional, knew what he was doing and a really nice guy as well. Tidied up after himself and followed up after the job was completed to make sure everything was working well. I highly recommend him!
"Kirsty Carre"
We hired Louis for a large scale retic and lawn installation. He was professional, price competitive, took pride in his work and completed the job on time to a high level of finish. The products he uses are of a good quality but he is more than happy to give price options. Louis has added value to our home and we would be happy to recommend Louis to anyone that wants a high quality reliable service.
"Jodie Birt"
Louis was awesome, quick to respond, turned up when he said and knew what he was talking about. He provided us with options and competitive pricing. It was refreshing to have someone passionate about what they do. We will definately be using Swell Irrigation for any future needs!
"Mateus Melange"
Extremely happy with Swell Irrigation and will be recommending them to friends and family. I had my retic stop working over the Xmas/New Years period and Louis was out the same day to fault find. I needed a new pump, Louis gave a great price for purchase, fit and install. He let me know a 30 min window for when he'd be round and was always on time. Loui, thanks for saving my veggie patch and lawn mate.
"Michael Brown"
After contacting Louis on a public holiday and requesting help with my bore, his responses and expertise were prompt, informative and friendly. Louis quickly diagnosed the problem and he took the time to explain the intricacies of the specific pump and my set up. Louis is professional, provided an excellent service for a good price and I highly recommend Swell Irrigation.
"Daniel Moore"
Louis was prompt and very professional. After contacting him in the morning about a broken main solenoid, Louis was able to come out that same afternoon to complete the job. I was really appreciative of this and his willingness to share advice on how to improve our system. I was stoked with the job and his price was very competitive. Will definitely be using him again...total legend!
"Kathryn Hamlet"
Louis was a pleasure to deal with, his setup is very professional. I will not hesitate to recommend him, and will happily use his services in the future. Thanks Louis.
"Fay Vaughan"
Great service,  quick response, came to see what was needed and was able to do the work then and there.  Reasonable rates and friendly serviceHappy customer and more importantly I now have a happy hydrated lawn ready for the warm weather to arrive
"Tim Redknap"
Fantastic service finally found a reliable efficient tradesman who returns calls arrives on time and does an excellent job. I would highly rate Swell irrigation for any repairs or supplying a top notch irrigation  system, I will recommend them to anyone looking at a first class job
FAQ's
Frequently Ask Questions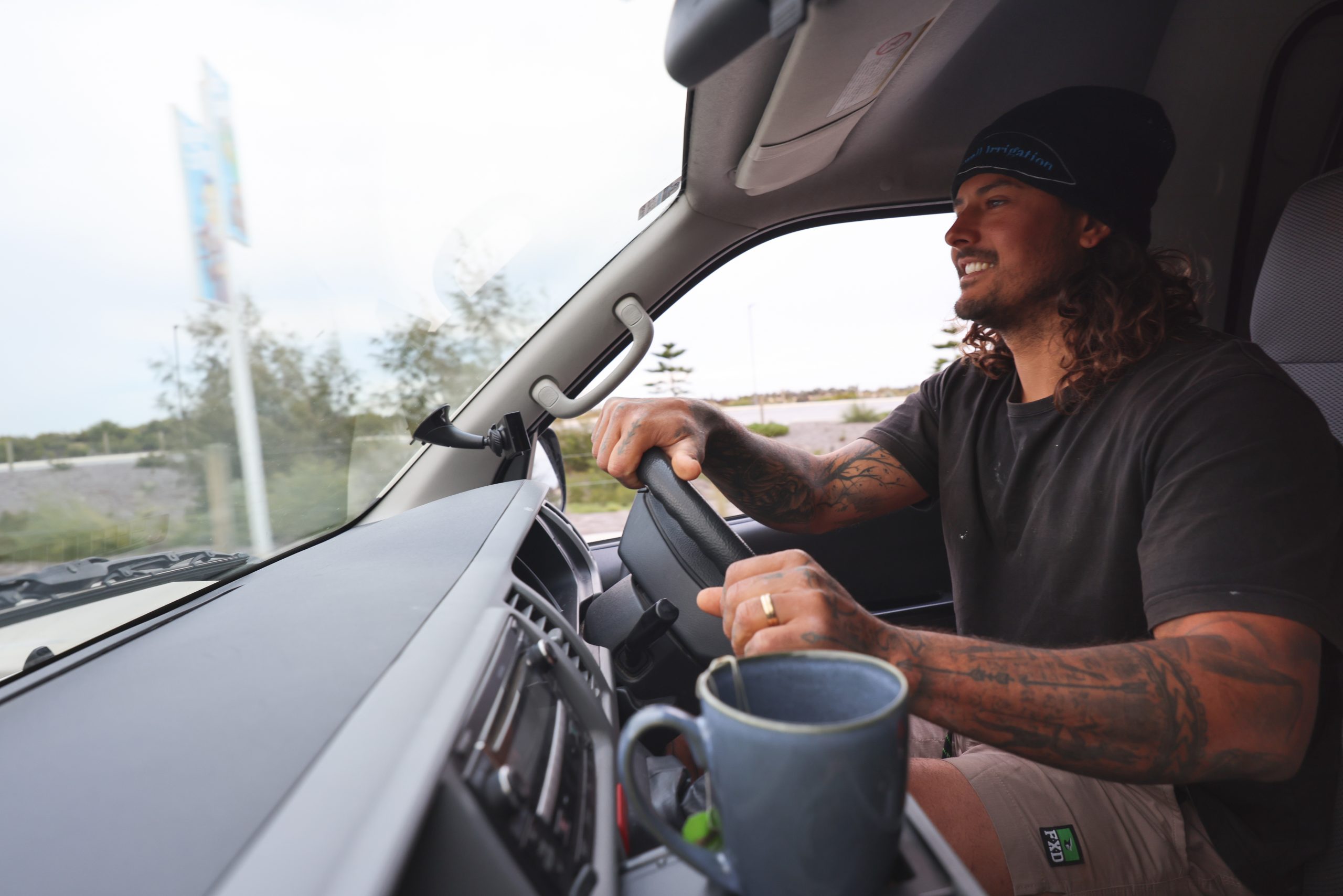 1.

When is there a sprinkler ban?

Rockingham and Mandurah has a permanent winter sprinkler ban in place from 1st June – 31st August each year.
2.

What are my watering days?

Your watering days are allocated by the last digit of your street or lot number: 1. Wednesday & Saturday 2. Sunday & Thursday 3. Monday & Friday 4. Tuesday & Saturday 5. Sunday & Wednesday 6. Monday & Thursday 7. Tuesday & Friday 8. Wednesday & Saturday 9. Sunday & Thursday 0. Monday & Friday For more information head to The Water Corporation Website
BLOG
Our Latest Blogs
If you are interested in this industry and you would like to read more then take a look at our blogs.
Quality Services is what we do!
Interested in any of our services? Contact us to make an appointment and get started!
Copyright © 2022 Swell Irrigation. All Rights Reserved