Soakwell Installation, Repair and Cleaning Services Rockingham and Mandurah
In many homes, soakwells are a crucially significant element. These low-tech subterranean drainage systems assist in stopping excessive soil erosion and foundation weakening, which may badly harm your home. They trap and hold rainwater runoff that cannot be absorbed by the soil on your land. Unfortunately, soakwells do not endure forever, and many homes—especially those that are relatively new—have inexpensive soakwells installed that are constructed of a somewhat brittle material. If a drainage inspection of your home reveals that you require new soakwells, contact Swell Irrigation.
Soakwells Installation: Managing Stormwater Effectively
Effective stormwater management is crucial for preventing waterlogging and soil erosion in your property. With Swell Irrigation's soakwells installation, excess stormwater is efficiently absorbed and dispersed into the surrounding soil. This not only safeguards your property's structural foundation but also aids in replenishing the groundwater table, showcasing our commitment to both functionality and environmental sustainability.
Customized Solutions for Soakwell Installation in Your Property
Understanding that every property has unique drainage needs, Swell Irrigation offers customized soakwell installation solutions. We consider factors like property size, soil type, and expected water inflow to determine the right soakwell size and placement. This bespoke approach ensures optimal water drainage, protects your landscape, and extends the lifespan of your soakwells.
Professional Soakwells Installation
Swell Irrigation stands as a beacon of excellence when it comes to professional soakwells installation. Our technicians undergo rigorous training, ensuring that every soakwell is installed with precision and durability in mind. We adhere to local council regulations and employ state-of-the-art equipment, guaranteeing an installation process that is efficient, reliable, and designed to provide lasting stormwater management solutions.
What are the Types of Soakwells?
Before getting a soakwell installation done, you should be aware of the various types available in the market. For decades, a concrete soakwell that is reinforced with rebar and covered to keep sand out can help to redistribute stormwater and avoid water damage on your land. These are commonly suited for commercial and business locations. Concrete soakwells need little upkeep, and we hardly ever receive complaints from clients after building one. We are one of the finest installers of concrete soakwells in Rockingham. 
Installing a polypropylene soakwell is a wise decision since it allows you to save money without sacrificing quality. These soakwells are available as separate blocks that connect to one another. We are able to customise your drainage unit thanks to the individual soakwell blocks. Installation is also quicker and less disruptive with a bespoke design than with a concrete soakwell as it takes a lot of excavating to install a big concrete soakwell. Since these units are more easily accessible than concrete once constructed, maintaining, or fixing a polypropylene a soakwell is not difficult.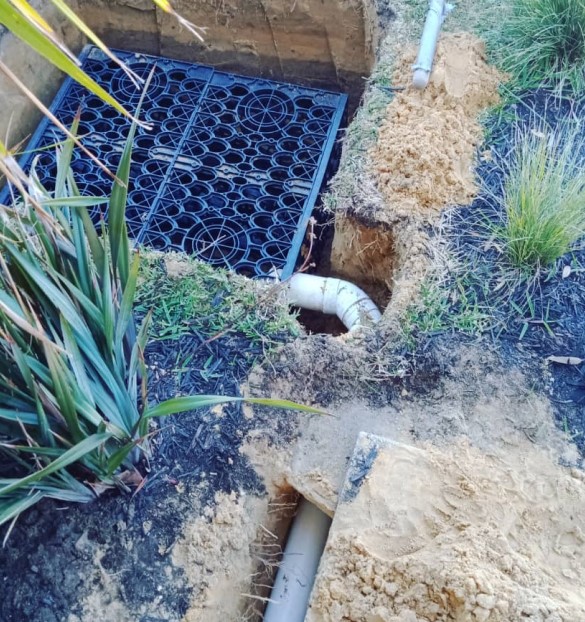 Soakwell Repairs
If your soakwell is paving to sink, we perform volume calculation based on the catchment area. Once we have the volume, we either install a new soakwell or add to the old one. If there are gaps, we fill them by mortaring the areas or by adding geotextile fabric. Additionally, Swell Irrigation offers replacement services for grate and cover. Get in touch to get a free quote on soakwell repairs.
Maintenance Considerations for Soakwells
For owners and property managers who have drainage problems, this soakwell cleaning service is fantastic. Depending on the traffic surrounding it, a soakwell needs often be maintained every several years. If problems continue, we can offer a long-term fix thanks to our experience, for instance by calculating the volume and adding more soakwells. We will check if there any odours or slicks that would suggest the soakwell is contaminated. Our experts will survey the soakwell grate's accessibility to check if its rusty. If your soakwell has too much water the recommended volume may be calculated, and as needed, more soakwells can be installed.
Get in Touch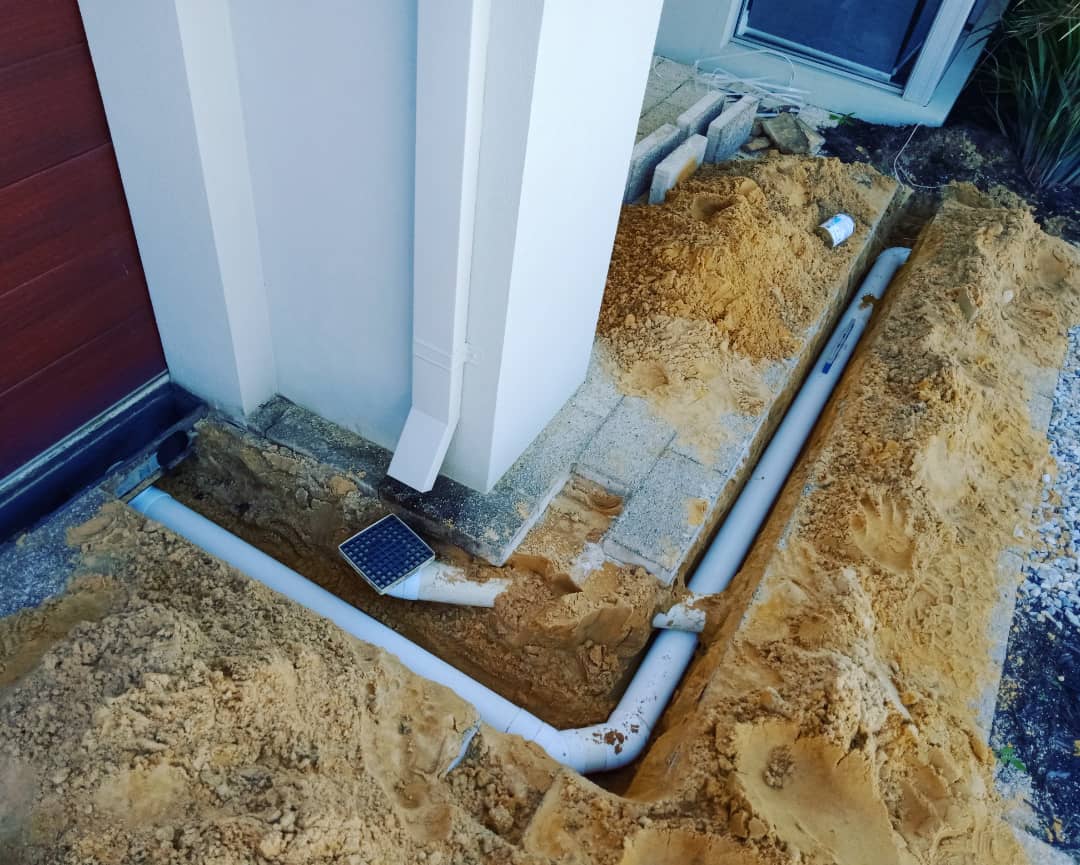 Connect With an Expert
Concrete soakwell installation requires the use of heavy machinery for both excavating the hole and moving the soakwell. A concrete soakwell can be challenging to maintain after installation, and repairs take a lot of labour. That is not at all to discount the polypropylene soakwell. It is equally sturdy and can handle pressure. To make the most informative choice, connect with us today. We will provide the best quote for all soakwell installation & repairs.
FAQ's
Frequently Ask Questions
1.

Will there be excess sand when installing soakwells?

Yes there will be excess sand which we can either cart away or if its clean sand it can be used for top dressing lawns or gardens.
2.

What type of soakwells do we use?

Either concrete soakwells or pro tank soakwells, both have great advantages for certain job requirements.
Quality Services is what we do!
Interested in any of our services? Contact us to make an appointment and get started!
Copyright © 2022 Swell Irrigation. All Rights Reserved