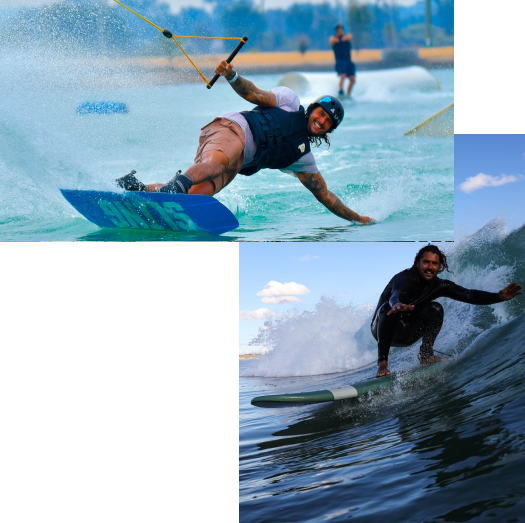 About Us
Our Story
My name is Louis and I am the owner and operator of Swell Irrigation. I created this business to provide the local region with quality Irrigation and Plumbing Services. I am a qualified Commercial Irrigation Fitter as well as a Licensed Plumber, gaining knowledge of this industry over 13 years. I have experience ranging from residential maintenance to commercial construction. I am always up for a challenge and love to problem solve.
I live in the Secret Harbour area with my wife and growing family, you'll often spot my Swell van driving around the local areas! I am an outgoing and approachable guy who is always up for a chat and love surfing and wakeboarding in my spare time. I have seen the big impact having a welcoming backyard has had on my family and I find it very rewarding assisting others setting up their space and doing home improvements to enjoy their family homes.
You'll often find me networking and connecting within the community as I love supporting other local businesses. I am proud to be contributing my services to the local community.
I look forward to chatting with you soon about how my services can suit you.
Testimonials
What our clients say
We take pride in our work and strive to ensure guaranteed satisfaction.
Call Louis
Great service, quick response, came to see what was needed and was able to do the work then and there. Reasonable rates and friendly service Happy customer and more importantly I now have a happy hydrated lawn ready for the warm weather to arrive.
"Fay Vaughan"
Louis was brilliant, was on time, professional, knew what he was doing and a really nice guy as well. Tidied up after himself and followed up after the job was completed to make sure everything was working well. I highly recommend him!
"Ryan Taylor"
Louis thanks for making this an easy job, responding quickly, professional and knowledgeable with good practical advice. Would definitely recommend Louis for retic work.
"Damien Kerr"
Louis was awesome, quick to respond, turned up when he said and knew what he was talking about. He provided us with options and competitive pricing. It was refreshing to have someone passionate about what they do. We will definately be using Swell Irrigation for any future needs!
"Jodie Birt"
Quality Services is what we do!
Interested in any of our services? Contact us to make an appointment and get started!
Copyright © 2022 Swell Irrigation. All Rights Reserved