Proficient Irrigation System Design For Your Space
A quality irrigation system saves you time and money and adds value to your most significant investment – your home. Swell Irrigation would be delighted to design one of the essential money-saving and property-enhancing systems for you – a high-quality, fully automatic irrigation system. In addition, we can assist you if you are a beginner and want to install a system for the first time.
Factors Influencing Irrigation System Design
The design of an irrigation system is influenced by a multitude of factors to ensure it meets the unique requirements of each landscape. Key considerations include the type of soil, local climate conditions, water source availability, plant varieties, and topography of the land. Additionally, specific needs like water pressure, system longevity, and automation preferences play a role. Swell Irrigation factors in all these variables to design a system that's both effective and efficient.
Maximizing Water Efficiency in Design Planning
In an era of growing environmental consciousness, maximizing water efficiency in irrigation design is paramount. This entails selecting the right irrigation methods (like drip or sprinkler systems), leveraging technology for automation and moisture sensing, and zone-based watering. A well-planned design considers the water needs of different plants, minimizes water wastage through evaporation or runoff, and ensures every drop is utilized to its fullest potential.
The Foundation Of Longevity Is Irrigation System Design
A properly designed irrigation system ensures uniform application while minimising losses and damage to soil, water, air, plant, and animal resources. A conservation irrigation system is designed to match soil and water characteristics with water application rates to ensure that water is applied in the right amount at the right time and at a rate that allows the soil to absorb the water without a runoff. When it comes to your home or business, a quality irrigation system can save you time and money while also adding value to your most significant investment. We're proud to offer quality, fully automatic irrigation system design and installation services here at swell irrigation.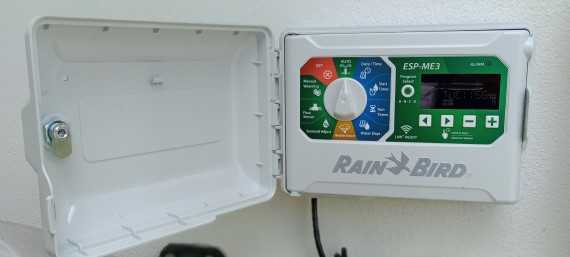 What Is The Significance of Irrigation System Design?
The planning and design phase is the best time to discuss and review problems and revise management plans that affect the design and operation of the irrigation system. In addition, this guide's data can be used to install the physical layout of a system. Following this procedure will eliminate errors and ensure a smooth installation.
We Pay Close Attention to Details
We carefully consider the physical characteristics of the irrigation area. We take care of everything, from locating the lines to spacing the sprinklers or emitters and selecting the type of mechanised system. The size of the pipelines, irrigation system flow rates, and the size and type of pumping plant to be used will be affected by the location of the water supply, capacity, and source of water, so we make sure to do the excellent groundwork before developing a suitable irrigation system design.
Get in Touch
Keeping Your Garden Healthy
A garden watering system involves installing a network of pipes that transports water throughout the garden and delivers it to the plants via drip irrigation, spray jets, sprinklers, or pop-up sprinklers. We are into all types of irrigation systems, whether commercial or residential.
End-to-End Irrigation System
If you're looking for someone to handle your irrigation needs, look no further than Swell Irrigation Services. Builders, real estate agents, and private customers can rely on us for repairs, maintenance, and installations. We're here to assist you in keeping your property in pristine condition. Because Swell Irrigation is a small family-owned business, you can expect personalised attention and service. We keep most materials on board so that we can repair any problems on the spot. We provide service in the Rockingham, Mandurah and surrounding areas of Golden Bay, Baldivus, Kwinana, Shoalwater, Port Kennedy and Karnup areas.
New Installations and Regular Maintenance
When it comes time to repair or replace irrigation system parts, your irrigation system design drawing will assist you in quickly locating them. You could spend hours digging in the yard without a sketch to discover and repair an irrigation issue. In addition, we can help you if you are experiencing problems with your irrigation system. We specialise in locating solenoids and tracing the wiring, so we can quickly identify and resolve any issues you may be experiencing. We provide service in the Rockingham, Mandurah and surrounding areas of Golden Bay, Baldivus, Kwinana, Shoalwater, Port Kennedy and Karnup areas, so please get in touch with us if you require local irrigation services.
FAQ's
Frequently Ask Questions
1.

What's the most important part of designing an irrigation system?

The water supply flow rate, how many liters a minute at what pressure. This will determine the pipe sizing and station sizes?
2.

Does it matter what sprinkler you use?

When it comes to designing it's very important to choose the correct sprinkler profile for the right job, as all sprinklers require different pressures and flow rates to operate properly. Also spacing is very important as all sprinklers have different throw ranges.
Quality Services is what we do!
Interested in any of our services? Contact us to make an appointment and get started!
Copyright © 2022 Swell Irrigation. All Rights Reserved