Irrigation Repair & Maintenance
Irrigation Repairs & Maintenance Services in Rockingham and Mandurah
Swell Irrigation provides complete irrigation repair and maintenance services in Rockingham, Mandurah, Golden Bay, Baldivus, Kwinana, Shoalwater, Port Kennedy & Karnup. We carry many parts and materials on our vehicles, allowing us to handle any job on the spot. This saves us time and money while allowing us to complete the job quickly and efficiently.
Every irrigation system requires servicing and repairs from time to time to ensure proper operation. Even minor issues can affect your irrigation system's ability to care for your lawns and gardens. Swell Irrigation will ensure that your irrigation system is operational every month throughout the year. You can contact us right now!
Importance of Regular Irrigation Repairs & Maintenance
A well-maintained irrigation system not only guarantees a verdant landscape but also prolongs the system's life and conserves water. Regular inspections can detect issues like leaks, clogs, or misaligned sprinkler heads, preventing minor problems from escalating into major ones. Scheduled maintenance ensures the system runs smoothly, reducing the risks of malfunctions and ensuring the health of the landscape it nourishes.
Signs Your Irrigation System Needs Repairs
An underperforming irrigation system often displays telltale signs. Unexplained wet or dry spots in the landscape, fluctuating water pressure, or unusually high water bills can indicate potential issues. Audible sounds, such as hissing or gurgling, or visibly damaged sprinkler heads are clear indicators. Periodically inspecting the system and being attuned to these signs ensures timely intervention, safeguarding both the system and the landscape it supports.
We Are Backed by the Technical Know-How of Sprinklers
Proper irrigation system maintenance necessitates a working knowledge of the functionality of the essential components found in all systems. With significant experience, Swell irrigation strives to use the best sprinkler for the best results for our customers.
We provide sprinklers that provide even and correct coverage while water- and wind-efficient. Our sprinklers are also installed correctly to prevent damage from vehicles or lawnmowers. All of our sprinklers are properly installed to avoid future maintenance issues. We only use high-quality replacements because it saves money in the long run. For all sprinkler replacements, we also use leading brands.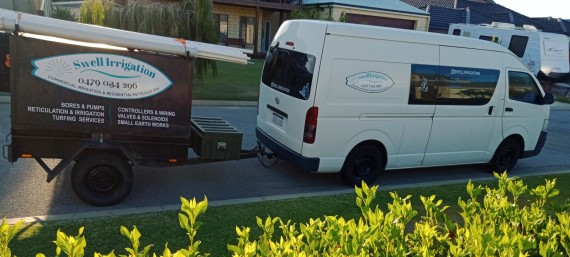 Why is Irrigation System Maintenance Required?
A faulty sprinkler system can do a lot of damage and cost a lot of money: a sprinkler that won't turn on can ruin and brown your landscape, and a leaky system can overwater your plants, raise your water bills, and even cause water damage. If you require sprinkler repairs, contact Swell Irrigation, a name you can trust.
Repairing Irrigation Systems with Ease
If your irrigation system isn't turning on or off correctly, the problem is most likely with the controller, wiring, or solenoid. Swell irrigation can troubleshoot and repair any issues you may be experiencing. We use cutting-edge tools to trace wiring and locate solenoids, allowing us to turn your problem into a solution quickly. If necessary, we can repair or replace damaged wiring with multicore sealed wiring. And we always leave it clean and accessible in a valve box for the next time.
Get in Touch
Regular irrigation repairs will improve the appearance of your space
There are numerous advantages to having an efficient irrigation system. It is not only more environmentally friendly than manual sprinklers that wastewater, but it can also keep your grass healthy throughout the seasons. A beautiful lawn improves your home's curb appeal and can even increase its value. So don't waste any time! If you suspect that your sprinkler system is broken, contact us!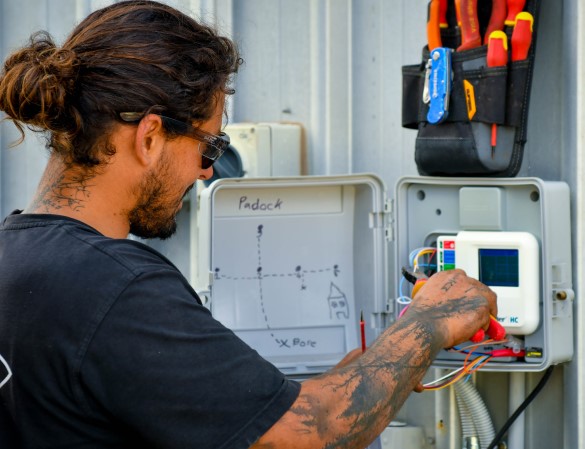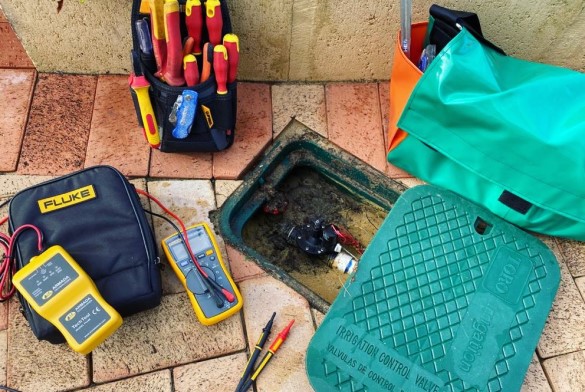 Comprehensive Irrigation Repair Services by Professionals
Our irrigation service division is fully equipped with friendly, helpful, and skilled individuals eager to assist you with your irrigation service and repair needs. All Swell Irrigation service engineers are professionally trained in irrigation maintenance and repair. Besides onsite work, they also test and repair components, so they are well-versed in all of our products required for irrigation maintenance in Mandurah.
FAQ's
Frequently Ask Questions
1.

How to find a solenoid?

Swell Irrigation carries the latest technology in the tool industry. We have a solenoid and valve locating device to trace wiring and locate solenoids, for both commercial and residential sites.
2.

How to avoid ongoing irrigation maintenance?

Only use quality parts and material with an approved Australian watermark stamp, and have it installed by a qualified irrigation technician.
Quality Services is what we do!
Interested in any of our services? Contact us to make an appointment and get started!
Copyright © 2022 Swell Irrigation. All Rights Reserved