Local Irrigation Services in Rockingham and Mandurah
Are you looking for irrigation services in Rockingham or Mandurah? Swell Irrigation is the place to go. We specialise in all critical irrigation areas, from small residential to large commercial ones. We are located in Secret Harbour and serve the surrounding areas of Golden Bay, Baldivus, Kwinana, Shoalwater, Port Kennedy and Karnup.
Local Irrigation Services: Your Trusted Community Experts
When it comes to understanding the unique irrigation needs of a community, local experts shine. Swell Irrigation, deeply rooted in the community, brings forth a deep understanding of regional climate patterns, soil types, and local water regulations. With a commitment to serving our neighbors, we provide trusted and reliable solutions, ensuring each landscape thrives.
Personalized Irrigation Solutions for Local Properties
No two landscapes are identical, and neither should be their irrigation systems. Swell Irrigation specializes in crafting personalized irrigation solutions tailored to the unique contours, flora, and preferences of local properties. By closely analyzing each site's characteristics and the client's vision, we ensure the devised system delivers optimal results, balancing beauty and functionality.
Error-Free Irrigation Design
If you're looking for someone to handle your irrigation needs, look no further than Swell Irrigation Services. Builders, real estate agents, and private customers can rely on us for repairs, maintenance, and installations. We're here to assist you in keeping your property in pristine condition. Because Swell Irrigation is a small family-owned business, you can expect personalised attention and service. We keep most materials on board so that we can repair any problems on the spot. We also service and repair all types of sprinklers.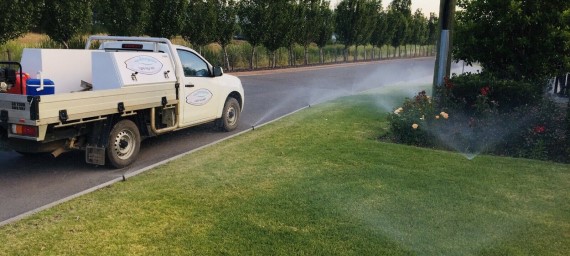 What to Look for When Selecting the Best Irrigation Services
Many factors influence which type of irrigation system is appropriate for a specific space. These include environment and vegetation type, which an irrigation professional can determine. Swell Irrigation is a team of highly skilled, experienced engineers dedicated to improving personal and commercial outdoor spaces with plans best suited for you!
One-Stop Destination for Irrigation Services
Swell Irrigation provides irrigation services in Mandurah, such as installation, safety checks, backflow testing, and more, using cutting-edge technology and environment-conscious techniques. In addition, swell Irrigation offers seasonal services such as winterization, summertime opening, year-round maintenance, and more.
Swell Irrigation also offers commercial deals, including an onsite evaluation of your landscaping to analyze your requirements and develop a customised plan. In addition, we provide a free sprinkler system inspection to get you started.
Get in Touch
Our Standard Services
We can assist you with the installation of an irrigation system. We specialise in both new installations and upgrades to existing systems, so whatever your requirements are, we can meet them.
If you're ready to take your property to the next level, by installing a new irrigation system, contact us right away. We'd be delighted to discuss your new project and provide you with a free estimate.
Read More
We provide comprehensive maintenance and repair services to keep your system running like new.
Read More
FAQ's
Frequently Ask Questions
1.

What services does Swell irrigation offer?

From installation to maintenance and urgent repairs, we specialize in the all aspects of irrigation.
2.

What size irrigation jobs do we do?

From small urgent burst pipes and broken sprinklers to large commercial irrigation jobs. No job too big or too small.
Quality Services is what we do!
Interested in any of our services? Contact us to make an appointment and get started!
Copyright © 2022 Swell Irrigation. All Rights Reserved