How Do I Know If I Need A Bore Pump?
The short answer is, if you are like most of us, you don't really know if you need a bore pump, let alone which bore pump you need installed. And that's where the professional and knowledgeable guys at Swell Irrigation and Emergency Plumbing come in.
Why Swell Irrigation and Emergency Plumbing? Because they are one of the very, very few irrigation companies in the Rockingham through to Mandurah areas that actually install, maintain and repair bore pumps. I thought every reticulation services business in Mandurah through to Rockingham would be able to let me know if I needed a bore and which bore pump I needed. But no, not all reticulation services businesses are created equal.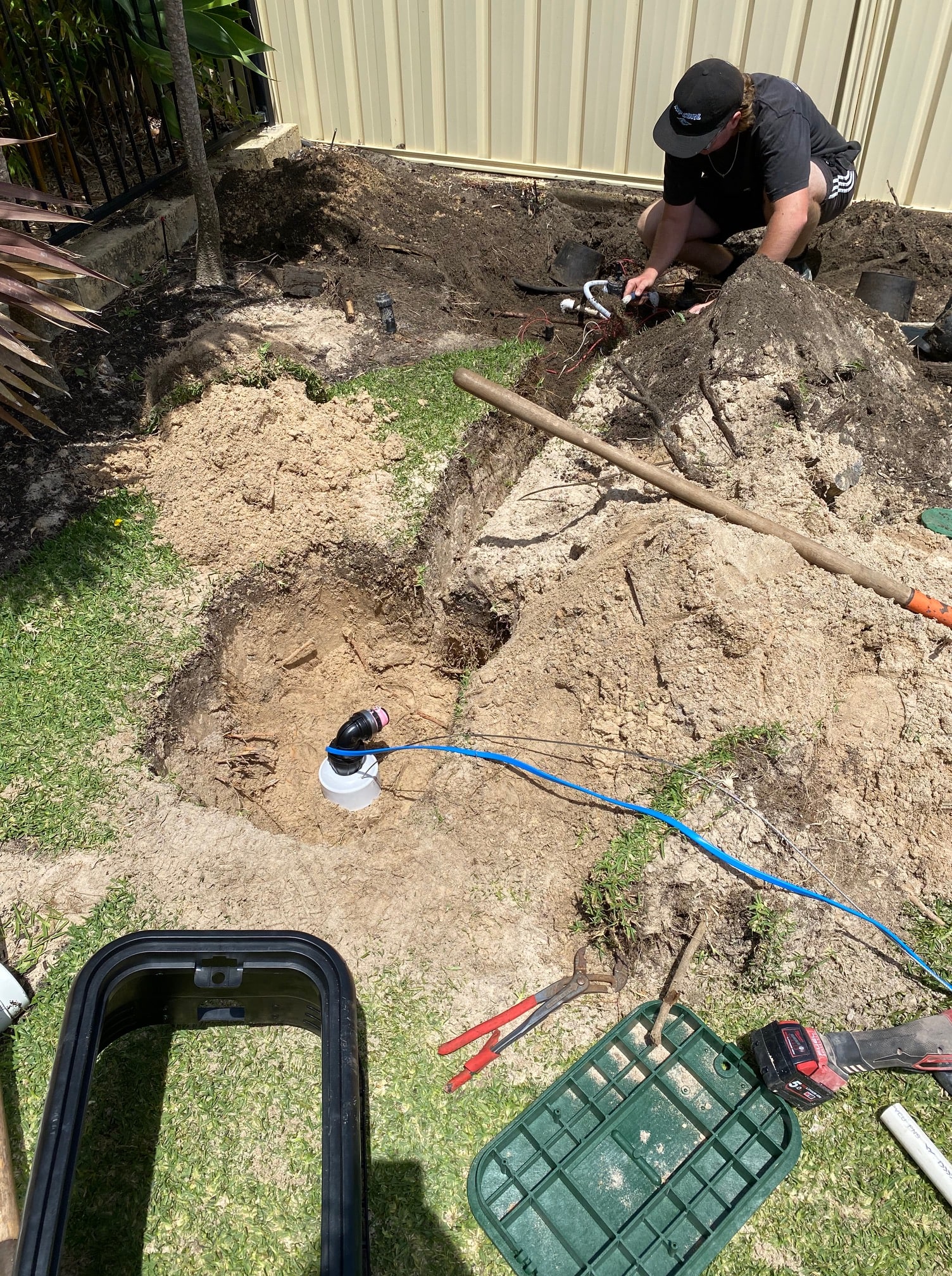 So let's talk about the water quality in Rockingham in WA, for example. Did you know that most of Rockingham has the best water source available at around 4m to 6m depth? And even at that depth, the water is filtered through limestone and through sand, which lends itself to being the best water quality. And because the water quality is so good, this lends itself to the recommendation of the Centrifugal pump, which sits above the ground and not in water like a Submersible pump does.
Now, of course, not all of Rockingham WA water is the same. There are some parts that are more salty and there are some parts that have more iron in the water – you know – the water that looks a bit rusty when it's been sprayed up against a light coloured wall, for example. And you can't do much about the iron content. Well, you can, but it is a very expensive process to filter iron out of the water, so unless you want to spend that amount of money, leave the iron where it is.
So how do you know what quality of water you have – clear, salty or with iron in it? You don't have to know because Swell Irrigation and Emergency Plumbing check that for you and they let you know.
How do you know how far down you need to drill to hit the water table? Swell Irrigation and Emergency Plumbing do that for you too.
And how do you know if your reticulation installation is better suited to a Centrifugal or Submersible pump?Swell Irrigation and Emergency Plumbing has that covered too. This is where their expertise and extensive knowledge comes in to play. They will advise you on what best suits your needs.
And because Swell Irrigation and Emergency Plumbing do all this for you before they even go through the planning of your irrigation system, they will advise you on which sprinkler types are needed to best suit the design and make the most of your irrigation system and your bore pump. And Swell Irrigation and Emergency Plumbing know how fierce the wind can be on that coastal stretch from Rockingham to Mandurah, so you need the have wind efficient sprinklers.
So give Louis at Swell Irrigation and Emergency Plumbing a call on 0479 034 296 and arrange a time to have all your bore pump needs met.
Quality Services is what we do!
Interested in any of our services? Contact us to make an appointment and get started!
Copyright © 2022 Swell Irrigation. All Rights Reserved